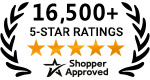 Getting all the benefits on Medicare you're eligible for is just plain smart. The trick is to get something for nothing. Often, these extra benefits cost nothing. They're based on your situation and where you live.
We don't only care about Medicare Benefits.
We Care About You
Just this year, over 200,000 people have taken this quiz
These benefits can change your life
The multiple choice quiz only takes a couple of minutes and there are no wrong answers
*An Allowance for vitamins and other drug store necessities.
100Insure is not an affiliate of, or endorsed by, the government of the United States, the government of any state, or the Centers for Medicare and Medicaid Services. Medicare has neither reviewed nor endorsed the information available on this site or information otherwise provided to you by 100Insure.